If you are looking for the best service to do your machining, then you need to know where to find it. With so many choices out there, it can be tough to decide where to go. Well, this article will tell you all about it. It will give you tips on how to pick a top-notch machining service and what perks they offer!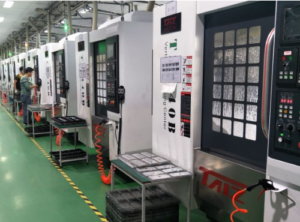 What Types Of Machining Services Are Available?
If you need to have a piece of metal machined or turned, you'll want to find a reputable service that will do the job right. Most people think of professional mechanics when they think of machining, but there are many other businesses that offer this service nowadays. You can find everything from simple jobs like turning a bolt to complicated work like manufacturing a jig for cutting metal.
Why Get Machined Parts Made With A Top Quality Machining Service?
One way to find good machining services is to ask around. The best place to start is by asking for recommendations from friends, family, and coworkers. Next, you need to find out if the company does anything else besides metal fabrication, such as the fabrication of plastics and woodwork. You should also take into consideration the distance from your location.
How Should You Enlist The Help Of Machinists To Create Your Part?
When you're looking to create a new part, finding a machining service is crucial. To be successful, you'll need to find one that can deliver on your project and more importantly that has the experience needed for the job. You should look for a company that offers quality work at an affordable price.
Conclusion
Finding top-notch CNC machining services can be difficult. Although there are many great options online, some companies might not measure up to the quality you're looking for. If you want the best, then take your time and find a company like AS PRECISION that offers exceptional services and prices.