AS PRECISION, a CNC precision parts machining factory, is the main business unit of AS Innovation Company.We focus on providing various CNC precision parts for global customers, aiming to become one of the best partners for global industrial enterprises, precision metal parts and CNC machining service supplier.
AS PRECISION established its first factory in Shenzhen, China, in 2005 for CNC machining services. We provide custom precision parts machining services for the Chinese domestic market and the global market.In order to establish a global manufacturing system, we opened an overseas CNC machining parts factory in Vietnam in 2019, updating our facilities and services for the global market.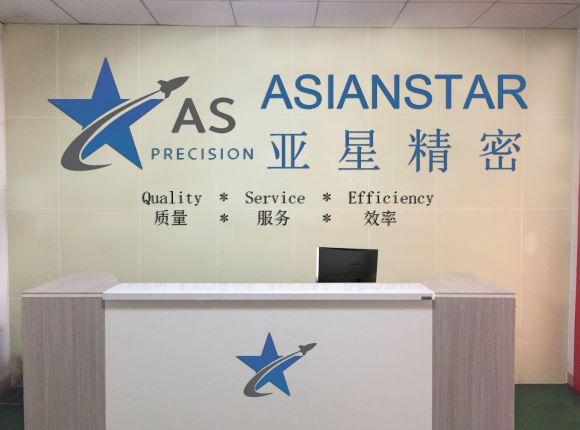 AS PRECISION-CNC Machining Factory Since its establishment in 2005, we have provided complete solutions from consulting to Rapid Prototyping Service to CNC parts manufacturing and precision parts factory inspection.
We provide long-term cooperation with customers in various fields around the world: CNC Machining, including:CNC Turning Service,CNC Milling Service,CNC Rapid Prototyping Service,Custom sheet metal fabrication Service,Metal Parts Forging Service,Metal Surface Finishing Service,Custom Aluminum Extrusion Service.

We can provide solutions for machinery companies, equipment companies, vehicle companies, mold companies, electronics companies, telephone companies, dental companies, AI companies, etc., 
And can also process various materials according to customer requirements, such as aluminum, stainless steel, titanium, Carbon steel, brass, etc., and provide Metal Surface Finishing services, such as heating, grinding, polishing, anodizing, electroplating, coating, etc
HOW TO WORK WITH US (READY FOR YOU)​
Step 2: Provide us with your drawing file in 3D format or PDF.
Step 3: Provide you with the best solution.
Evaluate drawing details with our professional engineers and choose the best solution for the workpiece according to your priorities - price, quality, and delivery time.
Step 5: On-time delivery
We offer robust quality assurance procedures, from material certificates to production monitoring records, to inspection quality reports, in compliance with ISO standards every step of the way, and guaranteed lead times for orders.
Step 4: Sample and confirm your order.
Only after the review and agreement of both parties can start the random inspection project; the production plan will start immediately after receiving the order confirmed based on the sample. Regularly update your order status in time.