Machine tools are not just used for manufacturing these days, but they have also turned into a popular alternative to outsourcing, especially when it comes to CNC machines. Get to know the benefits of getting CNC machining services in your factory!
Have You Heard That CNC Machines Are Used In Factories?
Modern factories are characterized by a high degree of automation. Technological advancements have led to a new age of automation and production. Several different processes can benefit from a CNC machine, such as drilling, tube bending, operation of robots, and more.
Ways To Get Your Company Benefits From The Use Of A CNC Machine
The benefits of CNC machining services are clearly outlined in this blog. There are many possible ways that a company could benefit from the use of a CNC machine, such as increased productivity and low production costs. The blog also provides some insights into how to get the most out of your new machine by making sure you have the right machines for the job and training employees on their uses.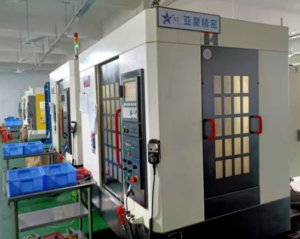 Tips On Where To Find Machining Services
A CNC machine is a computer numerical control that can produce accurate and complex geometric shapes. These machines are often found in the manufacturing industry, but they could be used to create parts of anything from an electric car to a jet engine. The more sophisticated CNC machines are capable of performing tasks autonomously, allowing factories to benefit from a flexible production process.
Conclusion
A CNC machine is a computer-controlled machine used in industries such as aerospace, automotive, and electronics. It is one of the fastest ways to mass-produce parts and can cut through almost any material. These CNC machining services are becoming more affordable due to the exponential technology that has been released in recent years.