When you're working with something as important as custom machining, you want to make sureensure that you choose the best supplier. A blog article discusses why people should choose AS PRECISION for their custom machining services.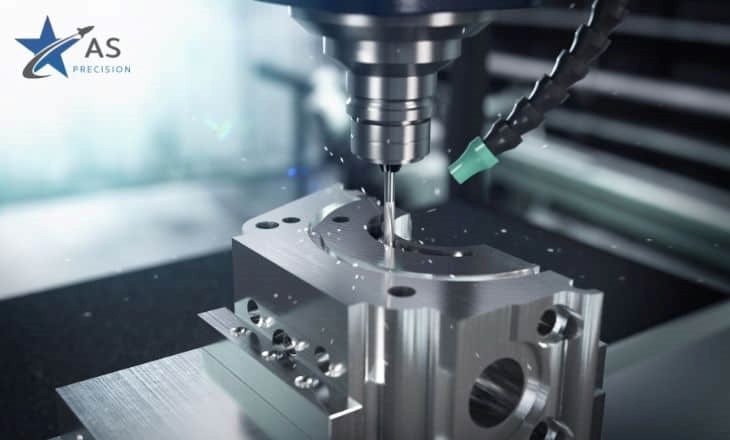 Background On AS PRECISION
AS PRECISION, a CNC precision parts machining factory is the main business unit of AS Innovation Company. They focus on providing various CNC precision parts for global customers, aiming to become one of the best partners for global industrial enterprises, precision metal parts, and CNC machining service suppliers.
AS PRECISION established its first factory in Shenzhen, China, in 2005 for CNC machining services. They provide custom precision parts machining services for domestic and global Chinese markets. To establish a global manufacturing system, They opened an overseas CNC machining parts factory in Vietnam in 2019, updating Their facilities and services for the global market.
What Makes AS PRECISION The Best In The Industry?
AS Precision is known worldwide as the leading supplier of custom machining services. Their experienced and skilled machinists can handle any job, from small parts to large assemblies.
One reason AS Precision is so popular is its dedication to quality control. Every step in their process is monitored to ensure that each part meets customer specifications—this attention to detail results in high-quality parts that are always on time and within budget.
Another important factor contributing to AS Precision's success is its customer service. They are always available to answer any questions or help resolve any problems. This commitment to customer satisfaction ensures that customers return again and again for their custom machining needs.
What To Look For When Choosing A Supplier
When looking for a supplier of custom machining services, there are a few key things to keep in mind. First, it's important to identify the needs and goals of the project. Second, it's important to find an experienced and skilled supplier to meet those needs. Third, it's essential to inspect the supplier's facilities and processes to make sure they are up to par. Finally, always contact the supplier if there are anyconcerns or questions about the project. By following these tips, you can ensure that your custom machining project goes smoothly and that you get the best possible service from your chosen supplier.
Conclusion
AS Precision offers a variety of options when it comes to precision machining. They can provide turnkey solutions or customize a project specifically for your needs. They also have a wide range of tools and equipment available, allowing us to provide the most accurate results possible.
If you need reliable custom machining services, contact AS Precision today!