A cutting-edge manufacturing method that functions as both a hand and a power tool is precision CNC machining. With the help of computer numerical control machine tools, metal materials can be cut with precision far beyond what the human eye can see. You might think it would be difficult to find a reliable supplier of CNC lathe parts - but such service providers are easy to find. In this article, AS PRECISION's high-quality machining services are presented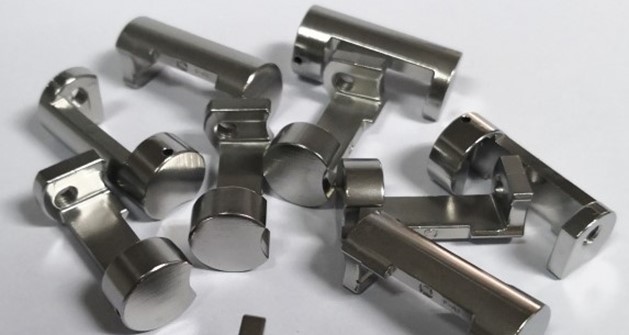 Three Benefits To Precision CNC Milling
Accuracy is the most important factor in business. CNC precision milling may give businesses amazing precision and control over their goods. The following are a few benefits of using this technology:
1.Boost production. CNC precision milling can simply increase manufacturing speed for businesses. By using precise cutting and forming equipment, they can swiftly make high-quality parts without losing time or money on pointless rework.
2.Reduce costs and completion dates. Another great benefit of using CNC precision milling for businesses is the enormous time and money savings. Reduce the amount of time it takes to develop complex parts so that businesses can devote more resources to other duties. Additionally, using automated machines to produce quality parts allows businesses to avoid learning how to utilize traditional machining equipment.
3.Greater exactness and precision. Aside from that, CNC precision milling is recognized for its astonishing accuracy and precision. Businesses are able to create distinctive and one-of-a-kind products since no other manufacturing process can yield such precise outcomes.
About AS PRECISION
Since our founding in 2005, as a PRECISION-CNC Machining Factory, we have offered comprehensive solutions, including consultancy, Rapid Prototyping Service, CNC part manufacture, and precision part factory inspection.
We offer long-term partnerships with clients in a variety of industries around the world, including CNC Machining, which includes services like CNC Turning, CNC Milling, CNC Rapid Prototyping, Custom Sheet Metal Fabrication, Metal Parts Forging, Metal Surface Finishing, and Custom Aluminum Extrusion.
Additionally, it can process a variety of materials, including brass, carbon steel, titanium, stainless steel, and aluminum, in accordance with the needs of the client. It can also offer metal surface finishing services, including heating, grinding, polishing, anodizing, electroplating, and coating.
Conclusion
Versatile and powerful precision milling machines can be used by businesses to improve their production processes. Intricate and exact cuts are made possible, helping business owners do industrial tasks more swiftly and more affordably. Precision CNC machining is the preferred approach since it is superior to other machining processes in terms of environmental friendliness. If you want to grow your business, think about acquiring an AS PRECISION CNC precision milling machine.