As Precision is a reliable supplier of prototype CNC machining that can help you with your business needs. The company's staff members have extensive experience in this industry and are always ready to answer any questions you might have about their services. With the wide variety of prototypes available, find out how AS Precision can care for all your prototype needs!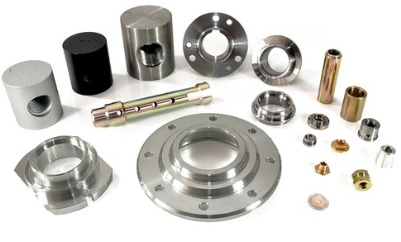 What Is Prototype CNC Machining?
Prototype CNC machining is a type of manufacturing that uses computer-controlled machines to create prototype parts or components. These parts can be used to develop new products or for quality control.
There are several benefits to using prototype CNC machining for your product development needs. First, it allows you to quickly and easily produce test components or prototypes. Second, it can help you improve the accuracy and precision of your products. And finally, it can reduce the cost and time needed to produce finished products.
What Is AS Precision?
AS PRECISION, a CNC precision parts machining factory is the main business unit of AS Innovation Company. They focus on providing various CNC precision parts for global customers, aiming to become one of the best partners for global industrial enterprises, precision metal parts, and CNC machining service suppliers.
AS PRECISION established its first factory in Shenzhen, China, in 2005 for CNC machining services. They provide custom precision parts machining services for the Chinese domestic and global markets to establish a global manufacturing system; they opened an overseas CNC machining parts factory in Vietnam in 2019, updating their facilities and services for the global market.
Conclusion
AS Precision is a reliable supplier of prototype CNC machine parts. They have years of experience in the industry and know how to get your parts fabricated quickly and accurately. They offer a wide range of materials, including metals, plastics, and composites, to find the perfect solution for your project. Their team of experts is available 24/7 to help you get started on your project, and they always keep up with the latest technologicaadvanceva,nces, so their parts are as error-free as possible.