If you have ever wanted to start your own business but needed some help with the capital-intensive part of it, CNC rapid prototyping could be a big help for you. Find out why in this blog post!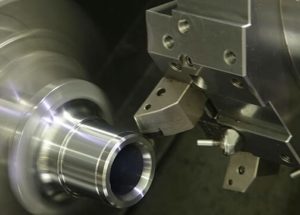 What Is CNC Rapid Prototyping?
Rapid prototyping is a process used to create a prototype of a product or design using computer numerical control (CNC) technology. This technology cuts and shapes three-dimensional objects using a programmable milling machine. The benefits of rapid prototyping include the ability to quickly create a prototype that can be tested and improved, reduced production time and cost, and the ability to produce more accurate and detailed prototypes than traditional methods.
Benefits of Using CNC Rapid Prototyping
CNC rapid prototyping is a technology that can help businesses save time and money. It's a process that uses computer-aided engineering (CAE) to create a three-dimensional model of a product or object from scratch. This model can then be used to create a prototype or sample of the product. Prototypes can help businesses test their products before they go into production. They can also help businesses learn more about their customers and what they need from their products.
CNC rapid prototyping is an affordable technology that can help businesses get the most out of their products. It can reduce the time and cost required to develop new products and improve the products' accuracy.
Why choose AS PRECISION Rapid Prototyping Services?
ISO quality certification, focusing on CNC rapid prototyping manufacturing technology and high-quality control
They provide various materials, processing techniques, Surface Finishing, etc.
Efficient CNC prototyping manufacturing process ensures quick turnaround
Small batch or large batch production, prototype processing, and rapid manufacturing costs are reduced
Estimated lead time is shorter because they work 24 hours a day in three shifts. They can provide a one-stop service for machining and gears, secondary operations, and assembly if you want.
Tariff preference, they can produce in Vietnam to reduce the tariff of the buyer's country.
Conclusion
CNC rapid prototyping can help you speed up the process of creating products and prototypes. Additionally, it can help you save money on materials and production costs. In addition, CRP can help you improve the quality and accuracy of your products. What's important, CNC rapid prototyping can help you generate new ideas for products and services. That's what industry and manufacturers need.