CNC machines milling is a process of milling with a computer numerical controlled machine. In this article, you will learn about the benefits of using this technology for your business.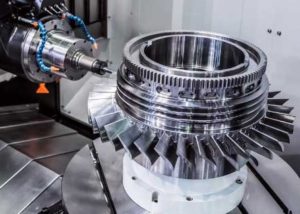 What Is CNC Machines Milling?
A computer can control CNC machines to mill or cut parts out of a piece of material. They are used in many industries, such as automotive, aerospace, and manufacturing. There are many advantages to using a CNC machine over other types of milling machines. For example, CNC machines are incredibly accurate, which is important for high-quality parts. They also have a wide range of speeds and cutting depths, allowing you to create parts of various shapes and sizes.
There are many benefits to using CNC machines milling over traditional methods. For starters, they're much more efficient. This is because they allow you to produce parts much faster than traditional methods, which means you can save on both time and resources. Additionally, CNC machines are incredibly precise and can produce results virtually indistinguishable from those produced by hand. This makes them ideal machines for precise product manufacture.
Why Choose CNC Machines Milling Service From AS PRECISION?
AS PRECISION, a CNC precision parts machining factory is the main business unit of AS Innovation Company. They focus on providing various CNC precision parts for global customers, aiming to become one of the best partners for global industrial enterprises, precision metal parts, and CNC machining service suppliers.
AS PRECISION-CNC Machining Factory Since its establishment in 2005, they have provided complete solutions from consulting to Rapid Prototyping Service to CNC parts manufacturing and precision parts factory inspection. In addition, they provide long-term cooperation with customers in various fields around the world: CNC Machining, including CNC Turning Service, CNC Milling Service, CNC Rapid Prototyping Service, Custom sheet metal fabrication Service, Metal Parts Forging Service, Metal Surface Finishing Service, Custom Aluminum Extrusion Service.
Conclusion
You might want to consider using CNC machine milling for your next project for several reasons. Not only is the process very efficient and accurate, but it can also be customized to meet specific needs. By taking the time to understand what CNC machine milling can offer your business, you can maximize its potential and get the most out of this powerful machine technology.