If you are looking for the best sheet metal fabrication services, you will definitely find them in this article. From companies that specialize in custom-made metal products to those that focus on commercial installation and repairs, there's a lot of information to go through here. Take a look!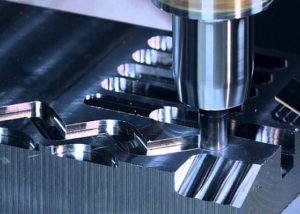 Introduction of the Sheet Metal Fabrication Company
AS PRECISION, a trustworthy CNC Machining Factory since its establishment in 2005, we have provided complete solutions from consulting to rapid prototyping service to CNC parts manufacturing and precision parts factory inspection.
What is Sheet Metal Fabrication?
Sheet metal fabrication is the process of creating a metal product from a blueprint or drawing. This can be done by cutting and bending metal sheets to create objects or components. The most common use for sheet metal fabrication is in the automotive, aerospace, and industrial sectors.
Benefits of Sheet Metal Fabrication
There are many benefits to using a sheet metal fabrication service. Some of the benefits include fast turnaround times, quality workmanship, and competitive prices. Additionally, these services can provide you with the necessary tools and instructions to complete your project on your own, if desired. If you are looking for a reliable and affordable way to get your project completed, a sheet metal fabrication service is an excellent option.
Conclusion
When it comes to metal fabrication, there are a few things you need to keep in mind. First and foremost, always choose a reputable company that has years of experience working with metal. Also, make sure you get a quote for the entire project so that you know exactly what your final bill will be. When it comes to choosing the right fabricator for your project, take into account their experience, equipment availability, and prices. With these few tips in mind, you should be able to find the perfect sheet metal fabrication company for your next metal fabrication project!