Precision CNC milling allows for highly customized, accurate cuts. This revolutionary machine is capable of cutting across the entire surface of an object with a high degree of precision. Using this process, you can create intricate designs in metal and other materials that would otherwise be impossible to achieve with traditional methods.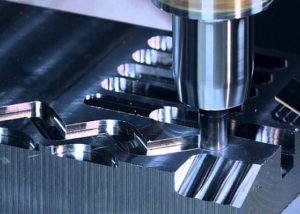 Introduction of Precision CNC Milling
As the manufacturing industry continues to grow and evolve, so too does the need for precision equipment. With machines like CNC mills, manufacturers can create high-quality products quickly and easily, without having to use a great deal of manual labor.
Precision CNC milling is becoming so popular that it's now being used in a variety of industries. From automotive manufacturing to medical equipment, this type of machinery can help manufacturers produce perfect products time and time again.
Benefits of a Precision CNC Mill
Precision CNC mills offer many benefits for users in a variety of industries. Here are just a few:
- Reduced Manufacturing Time: With precision machining, manufacturing times can be greatly reduced, often by as much as 80%. This means products can be produced quicker, more efficiently, and at a lower cost.
- Improved Product Quality: Precision CNC milling allows for the precise and accurate production of high-quality parts with fewer defects. This leads to decreased waste and improved output quality.
- Increased Output: With increased accuracy, a precision CNC mill can produce more parts per minute than traditional methods. This can lead to significant increases in output and efficiency, making your business more competitive.
Conclusion
Precision CNC milling is becoming an increasingly popular option for industry, as it offers several advantages over traditional manufacturing methods. These advantages include lower production costs, improved accuracy and repeatability, and the ability to custom design parts. If you are looking to take your business to the next level, precision CNC milling is a perfect option for you.