Machining is the process of removing material, usually metal, to create the desired component. If you're looking for a way to help your business grow and create more jobs in your community, take a look at this blog post on the details of CNC machining service.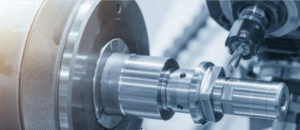 What Equipment You Need To Start A Successful Machining Business
Machining is a trade where machinery is used to make the desired piece by cutting or removing excess material. Multiple machines can be utilized in one process, and the equipment needed will vary depending on the type of machining that needs to be done. Specialized machining presses are typically used for complex jobs. CNC mills and lathes are most often used for smaller projects. Industrial drill presses may also be necessary for some types of work, especially drilling holes in metal objects.
How Much To Invest In A Machinery Business
Successful CNC machining service requires a certain level of capital. The cost will depend on the size of the project and your workload. In general, you should have at least $100,000 in savings to start a machining business. This money can be used for the purchase of machinery or equipment and the working capital needed to pay for materials and other expenses.
Tips and Tricks for Managing Your Workload
If you are considering starting a CNC machining services business, it is important that you start it with a plan. Create a workflow that outlines what needs to happen to get the job done. You need to think about how much time will be needed for each step and also consider what tools are necessary for each step. A good plan will make it easier for you to manage your workload and budget appropriately.