The possibilities of different CNC machining parts attaining different surface textures are endless. Meanwhile, "surface finishing" refers to the word that quickly rings the bell for various post-manufacturing processes and is known as surface typography.
Mainly, the surface of any CNC machining part is evaluated based on three characteristics, namely, lay, waviness, and surface roughness. While keeping all these traits in mind, the CNC machining part surfaces are coated and painted with several different substances to increase performance efficiency, develop resistance against fatigue or corrosive agents, and give the component an attractive appearance that makes it stand out in the crowd.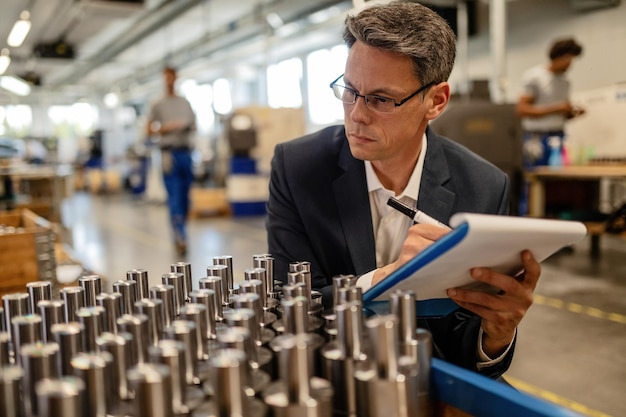 What Is the Purpose of CNC Machining on CNC Machining Parts?
CNC is short for Computer Numerical Control, and it runs on a pre-programmed system, following instructed codes to perform commanded operations through specific software applications. With such advanced operating functionalities, the CNC machining provides complete control over the slightest movement of the manufacturing equipment. Thus, all the different cutting, shaping, and part manufacturing complex machines can be easily connected with the CNC machining system to precisely produce high-quality products with flawless surface finishing.
What Are the Types of Surface Finishing?
To help you select the correct surface finishing process for your unique project, here is a list of a couple of options that will undoubtedly make you call the right shots:
1) Physical Finishing Processing Methods
Grinding is the type of surface finishing that is considered when the CNC machining part requires a smooth and refined look. In this process, a small quantity of metallic or nonmetallic material is reduced from the CNC machining part using a spinning abrasive wheel as a cutting tool.
The surface finishing of grinding is excellent for achieving the highest degree of precision and tight tolerance requirements for the CNC machining part. Also, it can modify hard and abrading materials into any desired surface, regardless of the shape and size.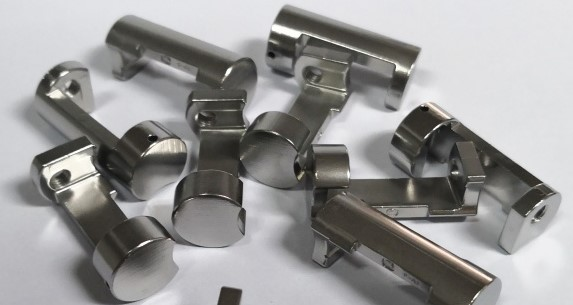 Polishing is the ultimate type of surface finishing that gives the CNC machining part an element of extra shine and luster in the end. Mainly, it is considered to be an effective process for removing the cutting-edge nicks and bruises to redeem the attractive appearance of the CNC machining part.
Such an aggressive type of CNC finishing is used to attain ideal aesthetic features on the manufactured CNC machining part. Not to mention, it incredibly vanishes any defects that are left on the CNC machining part during the finishing. And ultimately, it turns the workpiece into a shiny, reflective, and scratch-free CNC machining part.
Laser engraving is a secondary surface finishing technique that creates deep rifts on the CNC machining part surfaces. A high-powered laser is used for engraving a specific impression, an image, symbol, or any desired text or logo while subtracting the material from the surface.
In this unique finishing operation, the material surface is technically sublimated (changes directly from solid to gas) to obtain the required engraving depth of the incised design accordingly. On top of that, laser engraving can be applied to different parts, components, and commercial products.
Due to the high-powered laser beam, the quality and precision of the engraved pattern on the CNC machining part surfaces are meticulous. Needless to say, the flexibility and versatility that the laser engraving technique has offered to the manufacturing industry are undeniably unparalleled.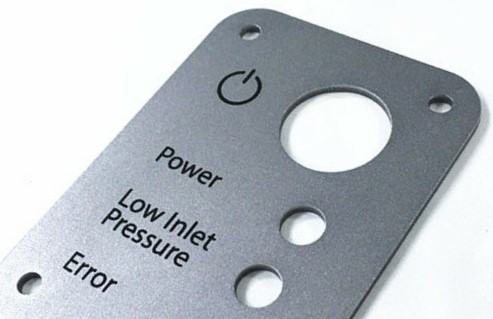 2) Chemical Finishing Processing Methods
In the electrochemical process of anodizing, a thick oxide layer is formed on the material surface of the CNC machining part. This protective coating is applied chiefly on aluminum and its alloys to make it withstand corrosion and avoid wear and tear conditions. Anodizing is also performed as a decorative layer on the CNC machining part surfaces, giving it a durable anode oxide finish.
With anodizing, the metallic prominence of aluminum remains unchanged, and a lot of color variations can be added and subtracted from the surface finishing of the components.
This type of hydrolytic surface finishing is done by covering the conductive surface of the CNC machining part with another metal, and with such post-production finishing, a vast range of resistant properties can be included in the CNC machining part surfaces. The plating finish can give the components resilience against rust and corrosion, durability, adhesion, reduced friction (keeps the cover lubricated), and many more other remarkable traits.
Since the plating is known to transform a CNC machining part into an incredibly aesthetic masterpiece, this type of surface finishing is prevalent for architectural objects.
The chemical process of passivation involves a chemical solution of citric acid and nitric acid, in which the stainless steel components are immersed for a calculated period of time. This interaction of the chemicals to the CNC machining part surfaces is predominantly used to wipe out ferrous pollutants (like free iron substances) to strengthen corrosion reluctant qualities of steel.
Passivation protects the CNC machining part surfaces with strong resistance against corrosion and other surface contaminants, increasing durability by extending the passivated component life.
Phosphating is a conversion coating type of surface finishing in which steel parts are treated with chemicals (zinc, iron, or manganese phosphate) to establish a delicate embracing covering over the material surface. With such chemicals involved in the CNC finishing treatment, the components become capable of lowering friction and resisting erosion. Subsequent painting and coating techniques also employ phosphating finishing as a bedrock of their basis.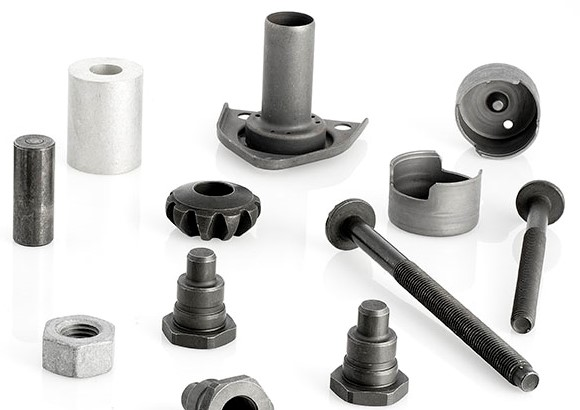 3) Other Processing Methods
Electrophoresis is traditionally an electroplating process, also referred to as electro-coating or e-coating. Since it is a black paint finish, it is also called a cataphoretic painting. This surface finishing procedure creates thin or thick films and coatings over the CNC machining part surfaces. Majorly, it is used in the automotive industry, but it can be implemented on a vast range of material surfaces, such as – metals, ceramics, composites, and polymers.
Electrophoresis is often run by CNC finishing machines, meaning that the black painting onto the CNC machining part surfaces is performed with excellent proficiency and accuracy. Unlike manual paintings and coatings, there is no chance of wasting excessive paint on the components, or neither the coated material could be overused.
Sanding is a process to smooth the CNC machining part surfaces that are mainly made up of wood and most likely contain bruises and scratches on their surface. The finishing tool for sanding is a disk or belt that is covered with an abrasive. As far as the blasting finishing is concerned, it is a diversified technique that is well-versed in executing both delicate and dangerous tasks. It can reduce a mill-sized rock to pieces with a single explosion, while it can also act as a gentle agent to take off thin layers of paint, all with the same level of expertise.
Sanding and blasting are used for specific surface finishing tasks like surface preparation and surface treatment of various CNC machining part materials.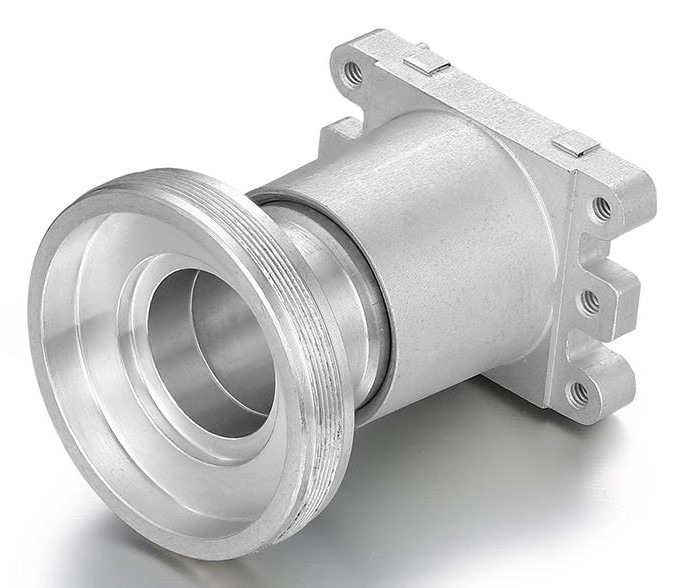 Painting is somewhat similar to the powder coating method. In this automated CNC finishing, the surface of the CNC machining part is transformed to attain the desired aesthetic features. These substitutions could be adding an aspect like the paint, pigment, or color to a specific area of the component, whether it's the final manufactured part or only a prototype model.
Painting is widely used for enhancing the CNC machining part impression by modifying the visible blemishes that are visible on the surface. Not only does it transform the appearance of the desired component, but it also makes the CNC machining part secure against external erosive attacks.
Who to Choose As the Best Surface Finishing Service Supplier?
After reviewing a brief preview of some of the well-known types of surface finishing techniques, it's time to consider a reliable surface finishing supplier capable of meeting all your specific demands. A wise piece of advice at this moment would be to only go with the one who is well-equipped, experienced, and offers you great variety with an affordable price tag.
AS PRECISION is an expert on CNC processing, and we are trusted by global customers. We have an eminent background of 15+ years in the manufacturing industry and know the ropes of various types of surface finishing methods. With a state-of-the-art machinery collection, we are highly qualified and possess high-level talent in every project we take over. Undoubtedly, if you choose our CNC services, you will know your project is in safe hands.