A blog article about CNC turning services. The benefits of CNC turning services, what is CNC turning services, and a reputable precision turning parts provider.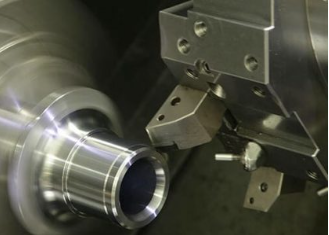 CNC Turning Services: What They Are
CNC turning services are a great way to create unique and customized products. These services can create anything from small parts to entire products. There are many benefits to using these services, including speed, precision, and accuracy.
One of the biggest benefits of using CNC turning services is speed. With these services, you can quickly produce highly accurate products. This is because the machines use computerized controls to make the cuts. This means that you can create products quickly and without any errors.
Another big benefit of CNC turning services is precision. With these machines, you can produce products with very small tolerances. This means that your products will be precise and fit correctly together. This is important for products that need to fit perfectly, such as components in a product or automotive parts.
Finally, CNC turning services are also accurate. This is thanks to the use of high-quality materials and precise machine settings. As a result, your products will be consistent in terms of quality and look like other products made with these same methods.
A Reliable Supplier: AS PRECISION
AS PRECISION-CNC Machining Factory Since its establishment in 2005, They have provided complete solutions from consulting to Rapid Prototyping Service to CNC parts manufacturing and precision parts factory inspection.
They provide long-term cooperation with customers worldwide: CNC Machining, including CNC Turning Services, CNC Milling Services, C NC Rapid Prototyping Services, Custom sheet metal fabrication Services, Metal Parts Forging Services, Metal Surface Finishing Services, Custom Aluminum Extrusion Services.
They can provide solutions for machinery companies, equipment companies, vehicle companies, mold companies, electronics companies, telephone companies, dental companies, AI companies, etc. And can also process various materials according to customer requirements, such as aluminum, stainless steel, titanium, Carbon steel, brass, etc., and provide Metal Surface Finishing services, such as heating, grinding, polishing, anodizing, electroplating, coating, etc.
Conclusion
CNC turning services are a great way to get your parts with precision. With these services, you can have your parts cut accurately using the latest technology and equipment. This service is perfect for those who need high-quality parts quickly and without waste.