It may not be easy to get reasonably priced, high-precision machining components. Companies that don't have the workforce or resources to execute difficult projects sometimes settle for cheaper, less reliable options. If you're curious about the best option, keep reading!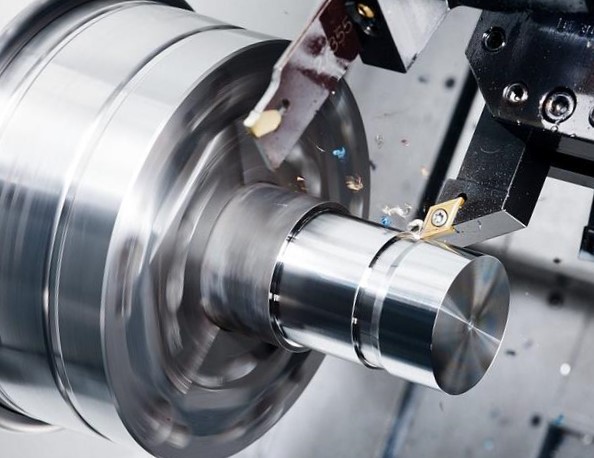 Why Choose AS PRECISION?
AS PRECISION excels in Precision and quality as a low-priced option for custom machining. Regarding machining, AS PRECISION has you covered since they've been in the industry for over 20 years.
From minor maintenance to elaborate, high-volume production, AS PRECISION has the expertise and resources to do the job. AS PRECISION offers various machining services, from standard processes like turning and milling to more advanced ones like CNC routing and 3D printing.
You can trust that AS PRECISION is committed to offering high-quality products for your most crucial endeavors. Immediately contact AS PRECISION to arrange a free consultation and find out how the firm may help you reach your goals.
AS PRECISION Offers Several Useful Services, But The CNC Turning Service Stands Out.
Bars or pipes of material are held in a chuck and turned as a tool is fed to the component in the machining process known as CNC Turning Service. This operation takes place during the machining process for the bar or pipe. For cylindrical goods like pins, shafts, and spacers or components with general spinning qualities, the "CNC Turning Service" is generally the most convenient and economical choice.
AS PRECISION has been providing superior CNC turning services since 2005. No matter how simple or complex your design is, we have the CNC precision machining skills to make it a reality. This includes several CNC turning lathes that can be set up to fit your needs precisely. For example, if you need CNC Turning for a prototype, sample, trial order, or massive order, we can help. We have been in this industry for quite some time, so you can count on us to provide high-quality CNC turning components and excellent customer service in record time at a price you can afford.
Conclusion
From machining tiny components to assembling gigantic ones, AS PRECISION offers a wide variety of services to its customers. The company has been doing custom machining for quite some time now, so they have a lot of experience in the industry. In addition, the company employs competent machine operators who can help you develop and manufacture parts that perfectly match your specifications.