Of all the manufacturing services you might want to explore, the CNC machining service is one of the most versatile and offers numerous possibilities for your business. However, it can be a bit overwhelming to decide which company you should hire for your job. Learn about what factors to consider, who to choose, and how the process works in this article.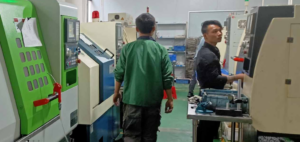 Common Uses
CNC machining is a versatile process that can be used for a variety of tasks. Common uses for CNC machining include creating parts for industrial equipment, making prototypes, and manufacturing products. Here are some of the most common reasons to use CNC machining services:
1. Rapid prototyping: With CNC machining, you can quickly create accurate and detailed prototype parts. This is especially useful when you need to test a new design before production.
2. Manufacturing precision parts: With CNC machining, you can create parts with precise specifications. This is helpful when you need to produce high-quality products without introducing errors.
3. Creating parts from scratch: CNC machining can also be used to create custom parts from scratch. This is great for projects that require unique features or specifications.
4. Making adjustments on-the-fly: With CNC machining, you can make quick and easy adjustments to parts after they've been created. This means that you can get precise results without having to wait for shipments or rework once they're finished.
Considerations For Small Businesses
When it comes to choosing CNC machining services, there are a few things to consider. The first is your budget. Do you want to pay for someone to come to your shop and do the work for you, or do you want to outsource the entire process? Another consideration is the type of service you need. Do you need someone to do the initial design, or can you handle that yourself? Are you looking for a general contractor who will do everything from design to machining, or are you looking for a specific machine operator who can handle just one type of machining?